Modern pieces of merchandising equipment can provide economical and functional replacements for current bulky or outdated displays. We will discuss some options that promote simple and clean lines for a beautifully designed and functional showroom. Keep reading for some ideas for a modern showroom design.
The right paint palette is vital for success when designing a showroom. Choosing clean whites mixed with select bold colors such as dark greys and blacks will help you create elegant lines and have your product stand out. Modernism favors clean curves, natural fabrics, and neutral shades on dark hues, synthetic textures, and shapes. Opt for clean lines and one feature of beautifully designed mosaics or a display wall feature showcasing your most popular products. Marocchi's Pull-Out collection offers the opportunity to showcase your products in tall display units without cluttered space. Learn more about the Pull-Out collection here.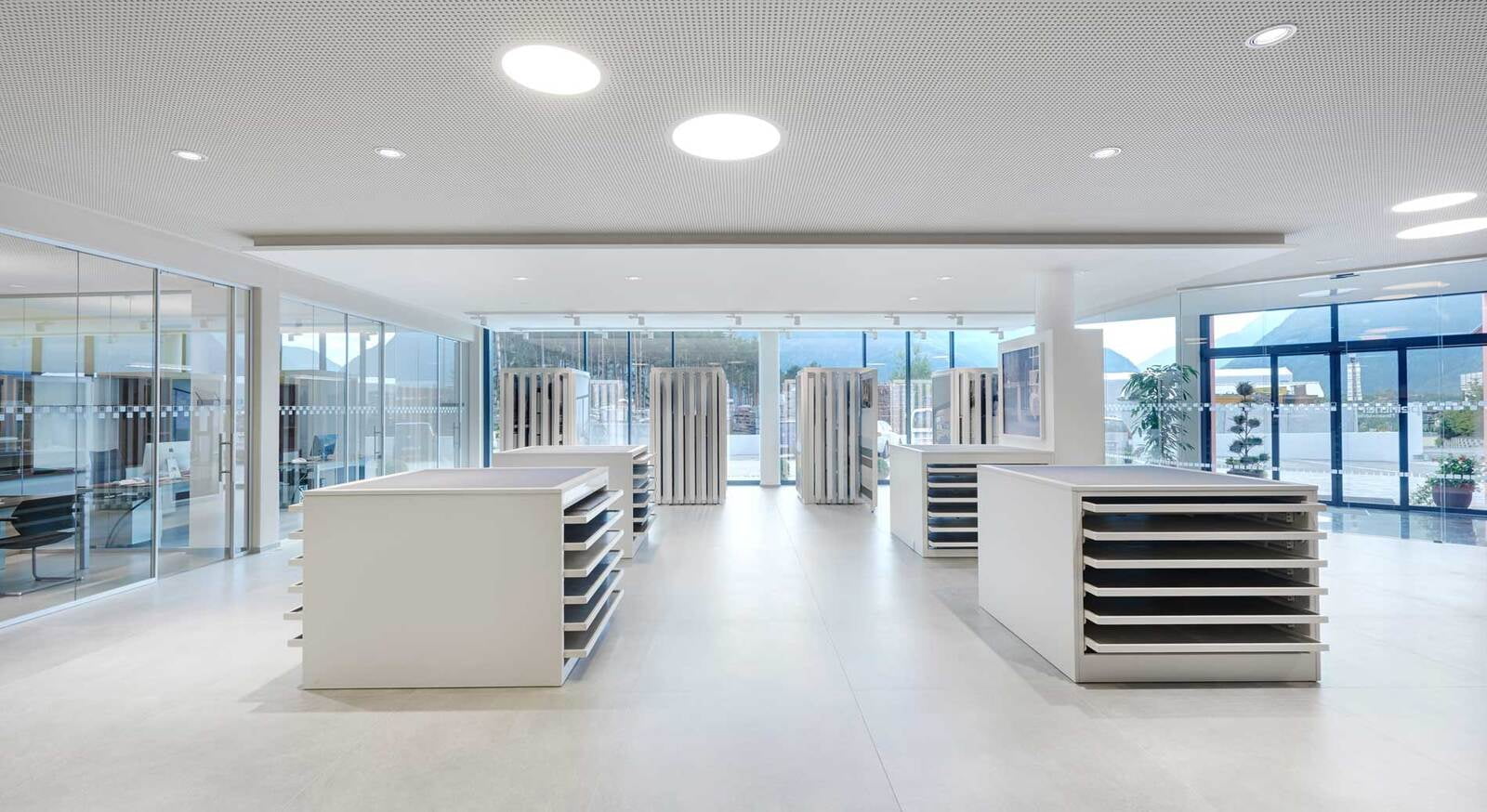 Open Floor Plan



If you want an open floor plan design, try creating clean lines and counter space by using Marocchi's Qubik Drawer Unit collection available in mono or double-sided. The units can be used for counter space to discuss designs with clients while providing practical housing for your products. Not only are they sleek, but they will also allow for natural light to penetrate throughout your space without the use of tall display units.

Using vertical merchandising to the sales tactics can distinguish more popular items and inspire further shopping. You can achieve this by using hanging shelves or Marocchi's Las Vegas Modular Wing Rack. The wing rack allows for the placement of the most popular products at the top of the frame to grab the customers' attention while leaving more exploratory items at the bottom of the rack.
Using beautifully designed displays and proper placement is crucial in using vertical merchandising because some items will not be in your customer's eye line.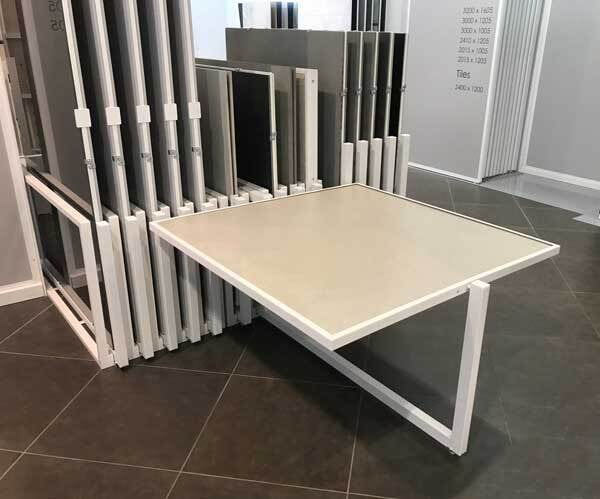 Horizontal merchandising is the most common type of merchandising used in retail stores. Horizontal merchandising allows customers to view products by moving their bodies instead of their eyes, unlike in vertical merchandising. To accomplish successful horizontal merchandising for tile showrooms, we recommend the "FLAT" Collection from Marocchi.

The "FLAT" Collection features metal display units that have extractable and rotating frames to accommodate tiles ranging from mosaics on boards to 48" x 48" formats up to 13mm thick. You can now get the innovation of these Marocchi merchandising solutions starting as low as €605 right now. Take a look at the 200th Year Anniversary Celebration promotional catalog here.

iTiles LLC is a brand ambassador and proudly represents the excellence of the European manufacturers for the North American building industry. Our partners offer excellence in Spanish ceramic and porcelain wall tiles, floor tiles, and Italian-made merchandising solutions. We are pleased to currently represent these extraordinary brands: Ape Grupo, Intermatex, and Marocchi 1821. If you are interested in stocking any of these brands or need showroom design solutions, contact us at www.itilesllc.com.